Unfinished Dreams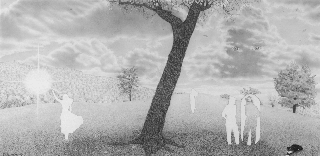 Click for larger GIF file (~160k)
Unfinished Dreams is an album of 17 songs; written, arranged, performed and produced by Johnny Klonaris. This web page has pointers to just about all the information you'd want to have about it.
---
More Stuff Than You Should Want to Know

An Overview of the Album

Descriptions of each of the songs including samples.


A sample page including a four minute tour of the album.


Notes on the artwork


Liner notes

Some personal thoughts about the album.


A short bio

---
Updated June 19, 2000, -jk
© 1996 Johnny Klonaris